PROFESSIONAL ENGINEERING SERVICES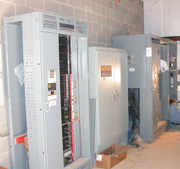 PAX-SUN ENGINEERING
provides comprehensive professional engineering services across East Texas with the capability to reach any part of Texas. We are experienced in mechanical, electrical, and plumbing system design for commercial institutional and industrial clients from Houston to Dallas and beyond.
Click to learn more about our design engineering staff.
Design engineering services include but are not limited to:
Mechanical (HVAC) System Design
Electrical Power Design
Plumbing System Design
Fire Sprinkler & Alarm System Design
Piping Design
Energy Audits & Evaluation
AutoCAD Drafting
Consulting Services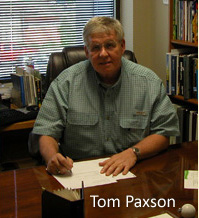 Click to view resume
A sample of recently completed engineering projects:
CLICK HERE for the FULL LIST of recent MEP design engineering projects completed by Pax-Sun Engineering.
ONGOING:
Center of Hope, Livingston, TX
Frank Surveying, Columbus, TX
Legal Monkeys, Bryan, TX
Blinn College Batting Facility, Brenham, TX
COMPLETED:
Burke Center, Lufkin, TX
ADAC Center, Lufkin, TX
St. John's Methodist Church, Texas City, TX
Houston County Hurricane Ike Recovery Generators, Houston County, TX
Arcadia First Baptist Church, Santa Fe, TX
Troup Booster Pump Station, Troup, TX
Region 7 Education Service Center, Kilgore, TX
Trinity County Courthouse Historic Rehabilitation, Groveton, TX
Beth Yeshua Ha Mashiach Temple, Houston, TX
Cass County Law Enforcement Center, Linden, TX
Nacogdoches Animal Clinic Modifications, Nacogdoches, TX
Henderson ISD, Northside Elementary Gym Air Conditioning, Henderson, TX
Maude Cobb Convention Center Renovations, Longview, TX
Martin Chrysler Automobile Dealership, Cleveland, TX
Maude Cobb Convention Center Renovations, Longview, TX
Abeldt's Gaslight Pharmacy, Lufkin, TX
MHSET – Temple Imaging Center, MRI finish-out, Lufkin, TX
MTC Corrections Prison, Henderson, TX
Holiday Inn Express, Center, TX
Leon County Courthouse Historical Restoration, Centerville, TX
Texas Masonic Home Addition (preliminary design), Arlington, TX
Goodwill Industries Retail Facility, Palestine, TX
PAX-SUN ENGINEERING
Preferred Manufacturers

Eaton Cutler-Hammer

Cooper Lighting

Generac Power Systems, Inc.
PROUD MEMBERS OF:

Texas Society of Professional Engineers (TSPE)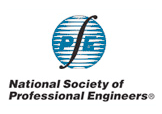 National Society of Professional Engineers (NSPE)

American Society of Mechanical Engineers (ASME)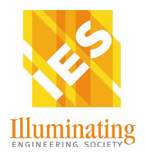 Illuminating Engineering Society (IES)